To exceed customer expectations by providing quality meat products and excellent customer service.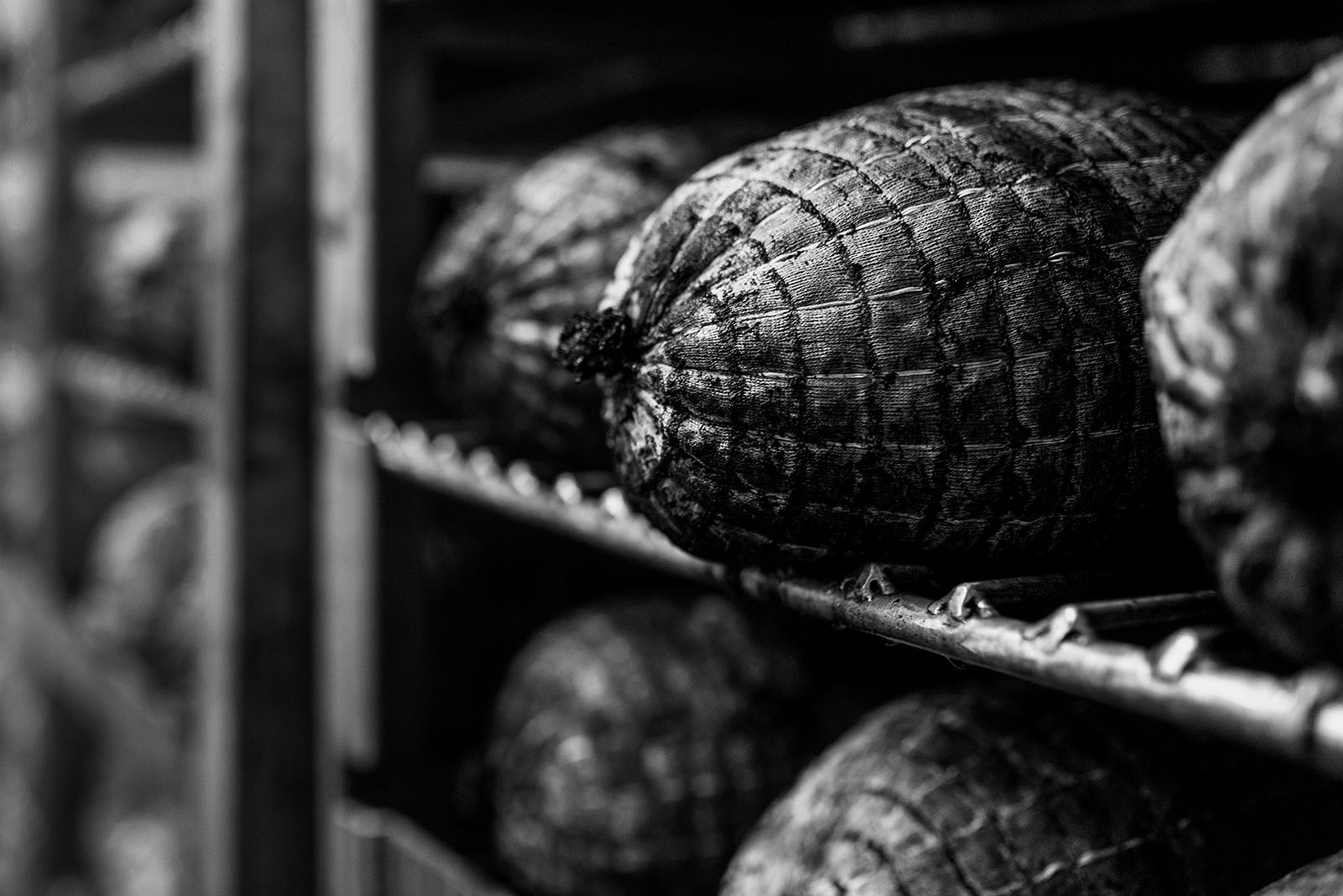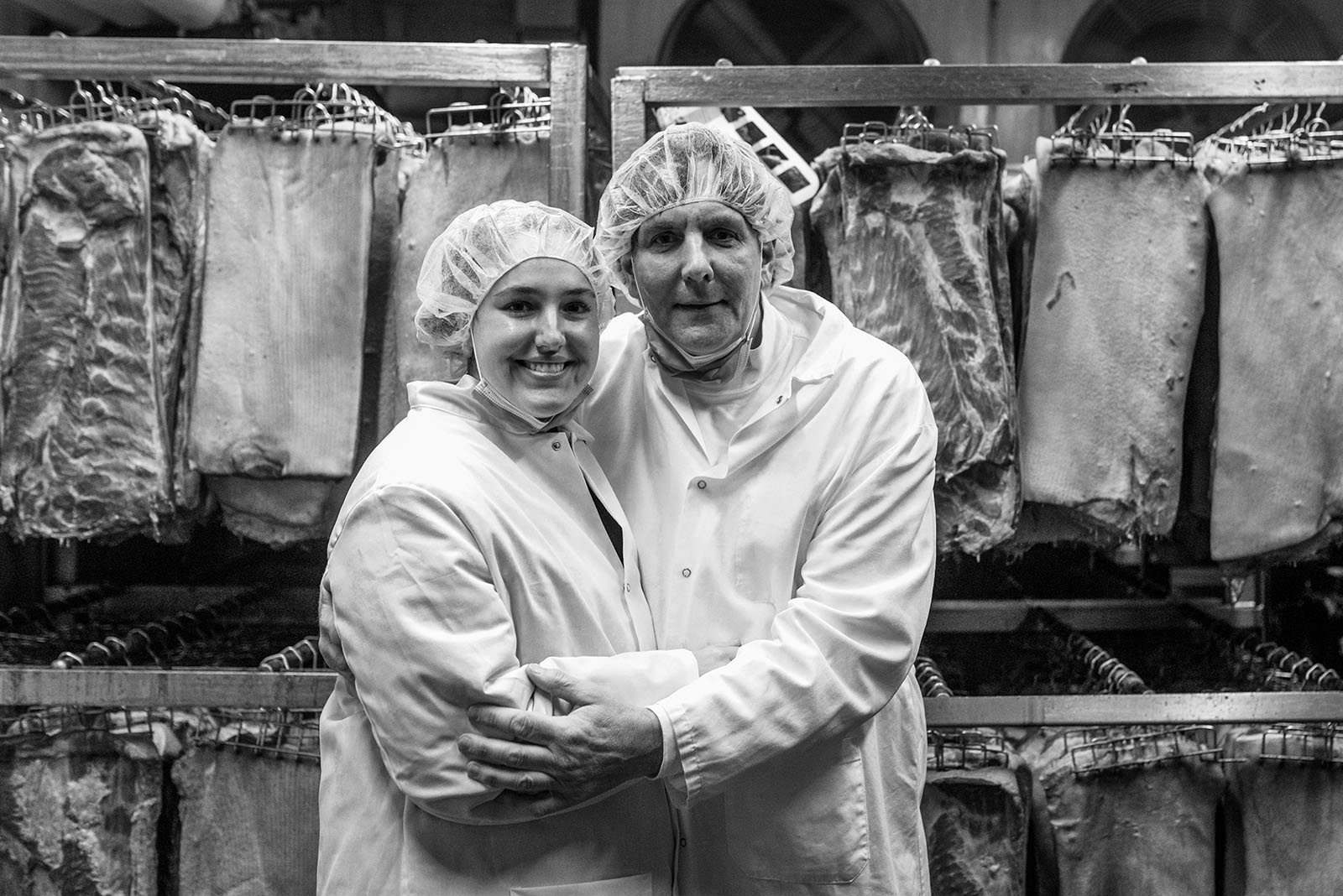 Concentrate on producing quality products while maintaining a focus on the integrity of our business, contributing to our community, and supporting a family environment worthy of handing down to future generations.
History of Hahn's of Westminster
It all began in 1896 (over a hundred years ago!) when William F. Myers of Carroll County, Maryland established his meat packing and processing plant at the corner of Liberty and Green St. in Westminster, MD. Myers would carry his products from Westminster down to Baltimore, where he would then use a wagon to deliver them all around the city.
Meanwhile, two of William Myers' daughters married two boys named Joseph and Norval Hahn. Through his booming business, William Myers helped the two boys to establish themselves in the industry. In 1918, Hahn's of Westminster was born.
Later, in 1948, the Hahn's brothers sought out the assistance of their cousin Henry F. Redmer, Jr. to help sell their product in Baltimore. Redmer was familiar with the city and helped to set up an advanced sales system. He would take orders all day in Baltimore, then race them back to the train station to ensure they were delivered to Westminster in time to be processed, packed, and delivered the next day. By 1968, the same time Henry Redmer's children were working for the company, they were delivering product throughout the tri-state area. The Redmer family eventually acquired ownership of Hahn's and in 1981, their cousins, the owners of William F. Myers' business decided to retire. Because of this, Wm F. Myers & Sons became a part of Hahn's of Westminster, where the Redmer family continued to own and operate it until 2006, when it was sold to one of their employees.
The new owner, Ed Ladzinski, brought over 30 years of experience from all aspects of the meat business. His knowledge, proactive ideas and dedication has allowed Hahn's to grow in leaps and bounds. Once Ladzinski took over as owner he began to build a management team that combined the talents of already existing employees as well as bringing in a few new employees to create the team that exists today.  He maintains close contact with his team and provides insight and guidance to ensure the business continues to grow in leaps and bounds.  Ladzinski believes in a model of leadership that involves all his managers in the decision making process and that has truly led towards the great success that Hahn's has enjoyed under his direction. However, even with the enormous growth, Ladzinski has kept true to the ideals that Hahn's is known for…the finest quality products, traditional recipes and loyalty to our customers. Hahn's remains a family business, as Ladzinski works with his wife Jessica, who has worked at Hahn's for over 20 years and they plan to bring their daughters, Amanda and Bella into the business in the coming years.
Additionally, we owe most of our success to our employees. With their experience and devotion to quality, we have been able to keep up with the ever-changing market. Some things however, don't change. We still only use the highest quality, premium cuts of meat to begin our traditional process of trimming, grinding, slicing, seasoning, curing and smoking. We still use many of the same recipes the Wm. F Myers used over a century ago!